Crguk-Marketing
Is it possible for Critically Endangered wildlife species to go extinct by the time some of Mastercard's cards expire? Hopefully not! During this week's #ThrowBrandThursday, we remind our readers of the brand's effort to encourage people to take urgent action and engage in helping the wildlife population not go extinct. Designed with the help of agency McCann XBC and in collaboration with Conservation International, Mastercard developed the Wildlife Impact Card program, specially conceived to allow those who seek to save our natural world to support the organization in its mission to protect nature and its most threatened species.
At the heart of the initiative lies the idea that "Cards Expire. Species shouldn't." Based on this, Mastercard uses the expiry date of the gift cards as a communication tool to speak about wildlife species' vulnerability and their risk of going extinct, hoping that, with the support of the public, it will contribute to preventing this process from happening.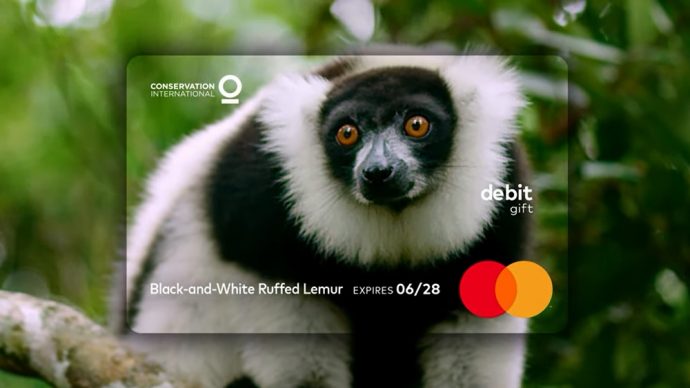 Poaching, climate change, or habitat loss are amongst the actions responsible for the decline of some animal and plants species. But as more and more people become concerned about environmental issues and express their intent to help protect nature, Mastercard offers them a creative way to start taking action immediately and protect wildlife.
By printing a specific expiration date on its card, the brand makes it clear that there is little time left for saving threatened species. By the time these cards expire, animals such as the African Forest Elephant, the Black-and-White Ruffed Lemur, the Sunda Pangolin, and the Peruvian Yellow-Tailed Woolly Monkey may live just in our memory.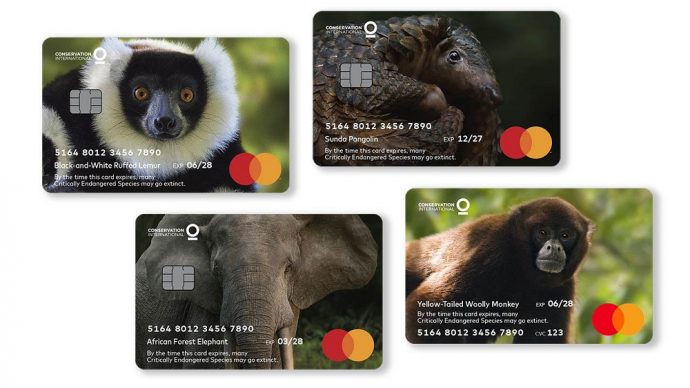 The program is aimed at highlighting the urgency with which people need to act in preserving these and more than 2,000 other Critically Endangered Wildlife Species' habitats. "As a company committed to fostering a sustainable future for all, we believe an important aspect of that is to protect Critically Endangered species and the habitats in which they live," said Raja Rajamannar, Chief Marketing and Communications Officer, Mastercard. "Through our strong partnership with Conservation International, one of the world's leading conservation organizations, we've created a way to connect consumers to their passion for wildlife and the natural world, enabling them to contribute and make an impact."
"Every extinction is a tragedy — for the species, for nature, and for people," continues Dr. M. Sanjayan, CEO of Conservation International. "Wildlife is critical to securing benefits like cleaner water and more fertile soils. When we destroy animal habitats, we don't just put these benefits at risk; we create entirely new challenges to our health and our ability to address climate change. Saving nature has always been about saving ourselves, which is why we are proud to partner with Mastercard to provide a simple way for consumers to take immediate action to help protect wildlife and their habitats."