Crguk-Culinary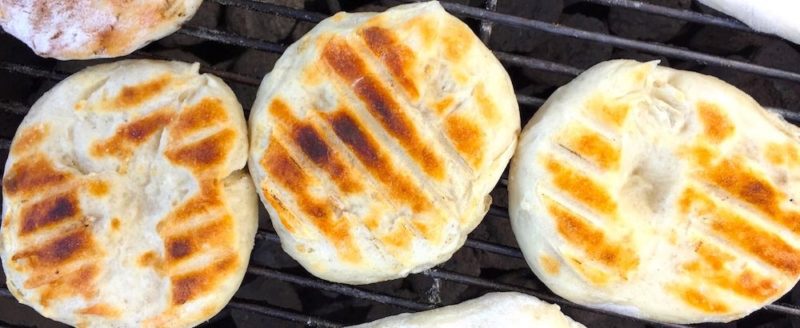 It was a beautiful summer day to grill some flatbreads and I decided to experiment with a few bagel-flatbreads (without the holes). I used a variation of my bagel recipe, but without using the sponge method. See dough method at end of article.
Below is my original Grilled Flatbread video for reference.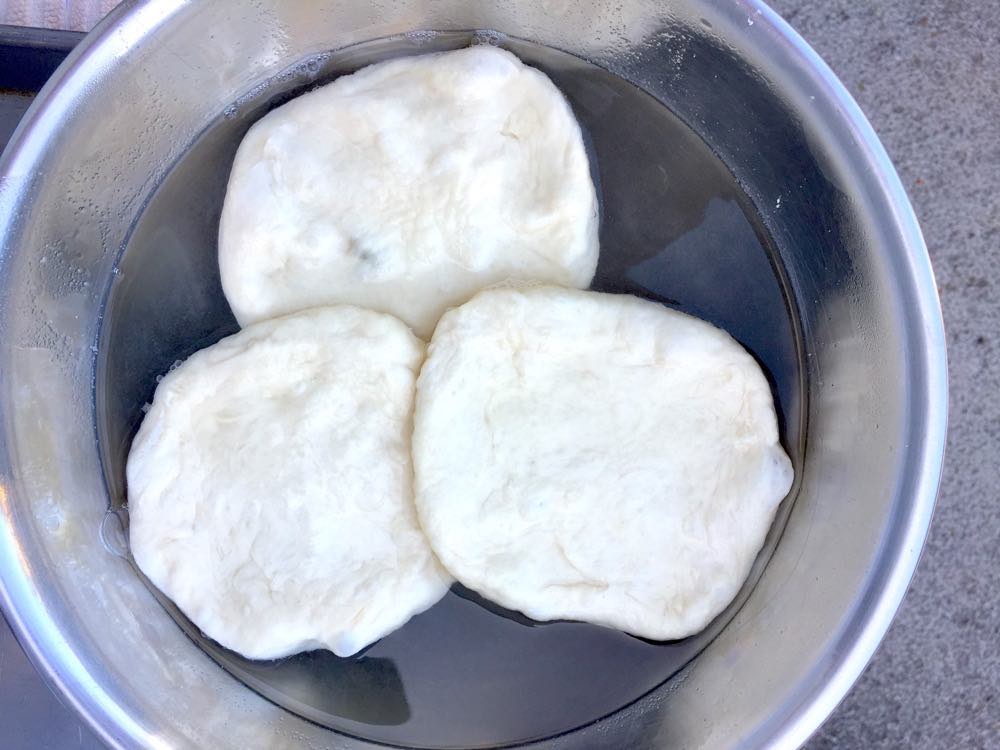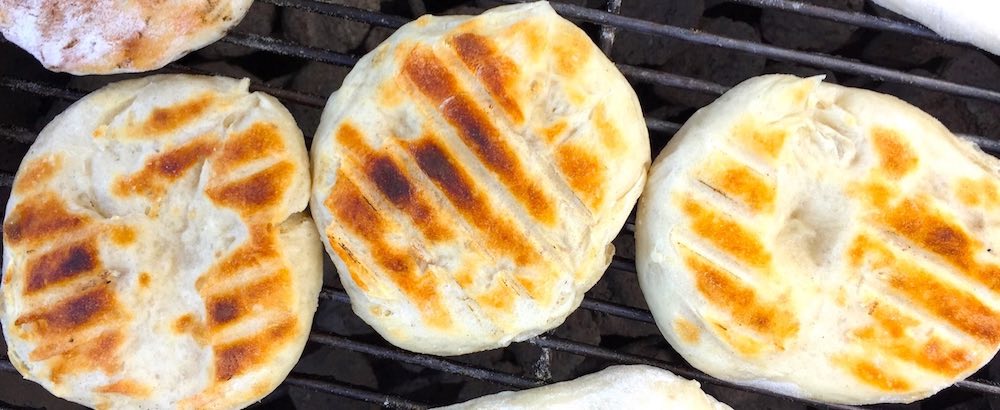 I only experimented with 3 pieces of dough. I just let them sit in boiling hot water for about one minute and then placed them directly on the grill. At first they stuck quite a bit, but as soon as the dough cooked, they released fairly easily. They really did taste like a combination of a bagel and a grilled flatbread.
I love doing these little experiments on the grill! BTW- I freeze the flatbreads and then just heat them up in the toaster oven as needed. They are great reheated. They also make a tasty breakfast bread – regular or bagel version!
Dough Prep Method: Put 2 lbs of bread flour in the mixer bowl, make a little indentation in the flour and add 2.5 cups warm water. (You may need to adjust the amount of water.) Sprinkle the yeast over the water and stir just a little (trying not to mix in too much flour). After a few minutes, the yeast is softened. Add 1 tablespoon of salt and mix on low speed for 10 minutes. This method saves prep time and dirty dishes. Cover and let the dough rise until doubled in volume. Divide the dough into desired number of pieces, round, cover and rest for 15-30 minutes. The dough can be refrigerated before using.  For more information, see my Grilled Flatbread page.
For more info on yeast doughs, please see the following articles: How Long Does it Take Dough to Rise and Pizza Dough FAQs.
My Pizza for Two dough will work great for grilled flatbreads too. There's also a video so that you can see the above method for softening the active dry yeast.