Crguk-Marketing
Here's an interesting challenge for you: Try to visualize a tower of almost 400 kilometers that rises to the sky. This is the height at which the International Space Station flies above the Earth. Memorize it as you will need this information for the next challenge: Around 100k tonnes of electricals and appliances are sent to waste facilities and landfills in the UK during the wintertime. Now, using only your imagination, how tall such a tower would be if we were to stack electrical household products on top of each other?
Circular economy platform Gumtree gave it a shot and "built" a column made of old electric appliances, generating a fictitious but giant tower that would go four times higher than the ISS. The effort comes as the company tries to highlight just how many electricals go to waste around this time of the year. Via the "Waste-less Winter" campaign, made with the help of Wieden+Kennedy London, the company hopes to empower consumers who plan to replace electrical households around the house to continue the life cycle of the old ones by passing them on or selling them second-hand.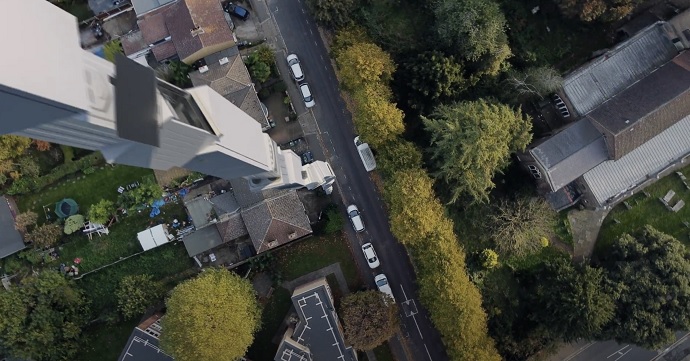 Research conducted on behalf of the brand revealed that 74% of Britons plan to buy a new item to replace an existing one. However, 37% of those surveyed admitted they will throw away the unwanted product once it has been replaced. Additionally, 46% confessed they don't feel they are equipped to help reduce their environmental impact, while 10% think that their individual actions won't change much.
But even a small act can make a difference — whether in someone else's life, for your wallet, and, of course, for the planet. With its Waste-less Winter campaign, Gumtree wants to ask those who replace their home appliances to think twice before throwing the old items away. "As the saying goes, someone's trash could be another person's treasure," explains Hannah Rouch, Chief Marketing Officer of Gumtree.
The campaign kindly asks the UK consumers to "consider whether they can swap the bin for re-commerce, and list the things they don't want for free so that someone else can enjoy their pre-loved item instead of it heading to landfill or contributing further to emissions by incineration," continues Rouch.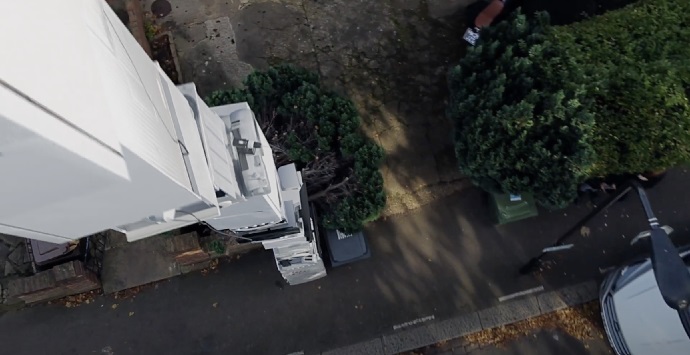 Associate Creative Directors Philippa Beaumont and Freddy Taylor, W+K London, add: "Buying and selling second hand is a great way to help the planet, especially during this season of mass consumption. That's why it's great that Gumtree helps you give your things a second life by letting you list for free. And what better way to make people rethink how we consume than with a giant tower of electrical appliances stretching into space."
Some of us will probably decide a used item's fate in a much shorter time than the video's. In less than a minute, director Enes Guc captures the need for a change in consumers' shopping behavior. Check out the video below; maybe it will inspire you to re-evaluate the way you buy products around this time of the year and beyond.
Credits:
Client: Gumtree
Chief Marketing Officer: Hannah Rouch
Senior Brand Marketing Manager: Lynsey Love
Head of PR & Communications: Laura Netley
Digital Marketing Manager: Mary Michaels
Agency: Wieden+Kennedy London
Creative Director: Freddy Taylor & Philippa Beaumont
Account Director: Holly Baker-Cliff
Planning Director: Brian Ritter
Comms Planning Director: Martin Bassot
Producer: Sahar Bluck
PRODUCTION
Director: Enes Guc
Production Company Producer: Baris Bilenser