Crguk-Marketing
Whether you are a regular chewing gum consumer or one who uses it from time to time just to clean your teeth, to freshen your breath, or maybe you just want to blow bubbles, Danish chewing gum brand True Gum offers you a hidden truth about gum for you to chew on: plastics. As not many of us are aware of the fact that plastic is an "invisible" ingredient that can be found in most regular gum, the brand wants to make consumers learn more about this topic — which doesn't get much attention.
In a bid to grab the public's attention, True Gum embarked on a mission across the kiosks and stores of a district in Berlin, with members of its team emptying the shelves from chewing gum that may contain hidden plastic. The operation was carried out on 15 November, with the True Gum crew buying the competitors' products and using them to guide people into knowing what they are really chewing.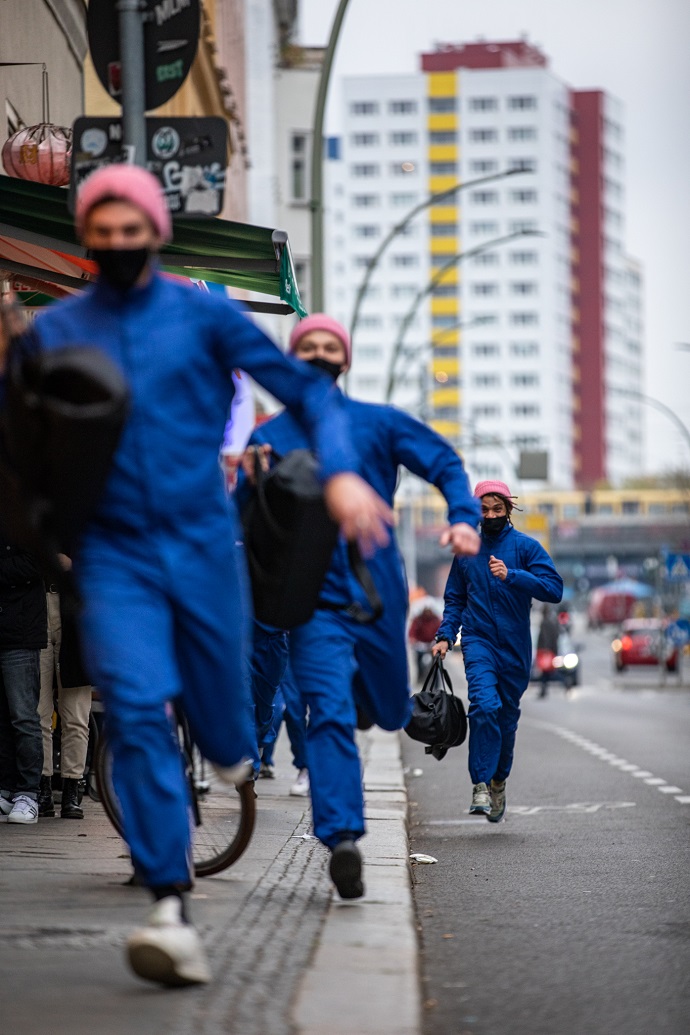 Like most plastic, the one in chewing gum also ends up contaminating the planet, threatening the well-being of animals, nature, and of ours. Via "The Big Plastic Raid," made in collaboration with the agency Nord DDB, the company that offers a plastic-free, vegan, and sustainable alternative to chewing gum wants to speak about "what the gum industry doesn't want you to know."
The brand strongly believes that people have a right to know what they might be chewing on. After emptying the shelves of stores in the central district of Prenzlauer Berg in Germany's capital city, the team didn't destroy the gum collected as one might expect. Rather, they redesigned the packaging so it reveals the hidden ingredient that's inside the gum packs. Then, they returned to the streets of Berlin, handing the products out as free samples to passers-by.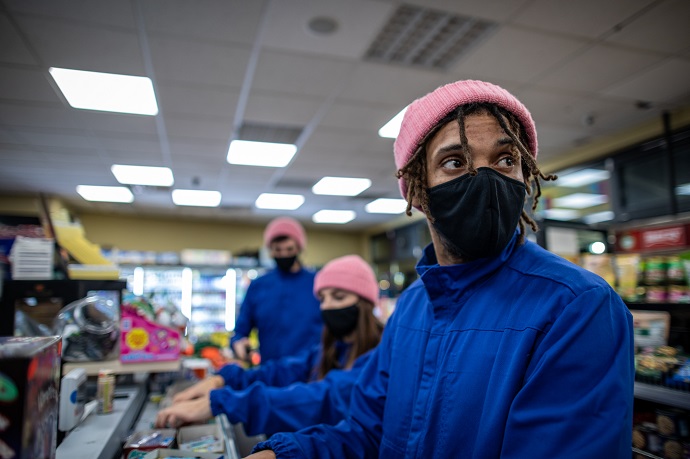 "People probably think we are crazy when we choose to empty an entire district in one of Europe's largest cities from chewing gum. Sometimes unconventional methods are required to create awareness about a problem. This is an important initiative that educates people about a topic rarely discussed: Plastic in chewing gum. At True Gum, we think it's time to reveal the secret," says Peter Juul Regnersgaard, Co-founder and Marketing Director at True Gum. He also adds that "actions speak louder than words" and that it is our duty to do everything that's in our power to save our planet and slow down climate changes.
In making chewing gum, some manufacturers traditionally use a synthetic rubber base, which, in fact, represents a blend of various synthetic substances and plastics. Included in the term "gum base," these compounds cannot be easily spotted by buyers, so many of us end up consuming chewing gum without even knowing that the product can be made from the same type of plastic that is also used in producing plastic bottles and plastic bags.
Credits:
Client: True Gum
Agency: Nord DDB