Crguk-Marketing
At the risk of repeating ourselves, we are reminding our readers how much the pandemic has changed our lives. The Corona crisis affected the way we interact socially, our cultural lifestyles, the way we travel and pushed us to adapt to a new way of working. It made us celebrate Christmas differently and it even changed what we want as Xmas gifts.
PENNY supermarket built this year's festive campaign with a focus on the younger generation — who, in the wake of the pandemic, was neglected. Every year, the retailer wants to address a theme that is of high importance to its customers so, this year, the brand wants to give a priceless present to Gen Z: A chance to build memories or "the gift of missed experiences."
Remember those times when you sneaked out at night, skipped school classes, threw wild parties at home, or had your heart broken for the first time? Not many parents would be happy to find out that their kid is the author of such events. Yet, these are experiences that are part of our lives but which were put on hold because of the pandemic.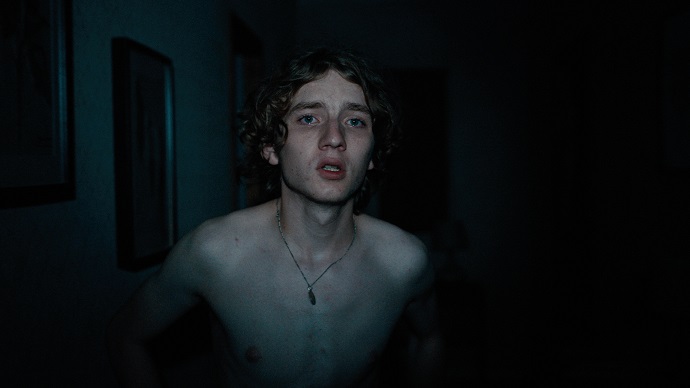 Parents worried about their teens being in some sort of trouble is nothing cool. Strangely, this is exactly what PENNY presents in the campaign film: Asked by her son what she really wants for Christmas, the mother answers that she wishes for him to have his youth back — with ups and downs. Because whether we like it or not, these downs are part of the growing-up process and which the younger generation couldn't experience because of the health crisis.
Conceived by Serviceplan Campaign, directed by Marcus Ibanez, and produced by Iconoclast Germany, "The Wish" ad launched on 11 November and has been in consumers' attention since its release, rapidly becoming a cultural and social media talking topic. It was featured in Germany's biggest daily newspaper, BILD, and was shared by famous influencers in the country such as Aylin Koenig and Luisa Lion. Currently, the emotional video has over nine million views on YouTube and 1.6 million on Instagram.
Available in German cinemas as of 18 November, the spot is acoustically framed by a famous song. Arranged and produced by Supreme, the music the audience hears at the end of the video is a new interpretation of Bon Jovi's "It's My Life," sang by the ad's main actor, Julius Gause.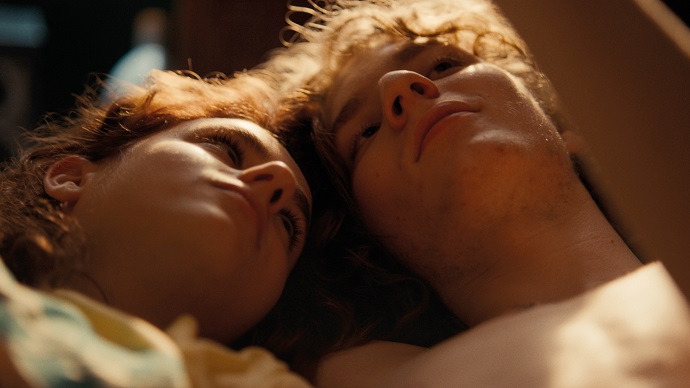 Christoph Everke, Creative Managing Director of Serviceplan Campaign, explains: "During the last two years, much has been said about older people, parents, home office and care, and rightly so — children and young people had no voice. We want to change all that with the mother's unusual wish, the impressive and sensitive images, the unbelievable acting of the performers and the song which the lead actor sings at the end."
The retailer can't bring the past moments back. But it can help teens catch up on what they've missed. As part of the campaign, PENNY launched a major online competition, through which the brand offers 5,000 exciting adventures to young people, including the chance to visit 33 countries as part of an Interrail trip. Also, for the first time in PENNY's history and in line with the campaign's message, the retailer is giving away six trainee positions alongside a free flat share room in one of two trainee communal flat shares in Hamburg and Berlin.
Stefan Magel, REWE Group Management Board Member for German Retailing and COO PENNY, says: "Young people, especially, have shown the highest level of solidarity during the pandemic and put aside their own interests unconditionally to protect older people from the consequences of the pandemic. It is important to us to show with the Christmas film and the campaign accompanying it that young people have paid a high price for this. On behalf of everyone, we should like to thank them for this and give something back. That's why we have also decided, in addition to the competition, for the first time in the history of PENNY, to give away six trainee positions together with communal flat share places in Hamburg and Berlin as well."
Are you ready to see the heartwarming ad? Just so you know… We're not crying, you are.
Credits:
Client: PENNY
Agency: Serviceplan Campaign
Creative Managing Director: Christoph Everke
Creative Director: Moritz Dornig
Senior Copywriter & Concept: Alessia Coschignano
Senior Art Director: Rebecca Labiner
Junior Copywriter: Katharina King
Junior Art Director: Elvira Breit
Senior Account Manager: Julia Leibetseder
NEVEREST GmbH & Co Kg Executive Producer: Aisha Blackwell
Director: Marcus Ibanez
Production Company: Iconoclast
Producer: Tim Augustin
DOP: Paul Özgür
Editor: Nikolaus Kohler
Spark Marketing, Music Research & Negotiation: Kathrin Heinemann & Matthias Bauss
Music Composing: Supreme Music GmbH