Crguk-Marketing
A business has a way of taking on a life of its own. Given enough resources and a little luck, a small business will sprout new branches of product lines, acquisitions, company mergers . . . the works.
Yet, despite all the activity, you still hear people ask, "So, what is it that your company does again?"
Building brand recognition is a bit like growing a hedge. If you don't regularly trim its branches, it can become unrecognizable, let alone appealing for a return look.
Want to keep customers interested in what your business does? You need to shape what you offer as part of how you communicate what your brand is all about.
In this post, we'll discuss how starting with a clear brand architecture can help.
What is brand architecture?
Brand architecture is a company's organizational structure for its brands, products, and services.
All in all, it's the framework in which connected brands relate to one another in terms of the overarching brand story they're telling. This allows audiences to navigate your offerings and clearly understand your brand's value.
Brand architecture may include logos, color palettes, style guides, and other components that ensure consistency for products and services.
A well-built brand is a consistent brand. Take a look at our comprehensive guide with HubSpot to see how growing brands can scale with consistency.
Why is brand architecture important?
The guidelines your company includes in your brand architecture help creative teams quickly create deliverables — they know exactly what words, colors, or images to use to stay true to your brand.
Brand architecture is also important externally. It helps customers recognize your products or services. Consistency in branding can also boost sales by 33%.
Read on to learn about the different types of brand architecture and see some examples of how top companies have implemented a cohesive branding strategy.
Types of brand architecture
The three types of brand architecture are branded house, house of brands, and endorsed brand.
The Branded House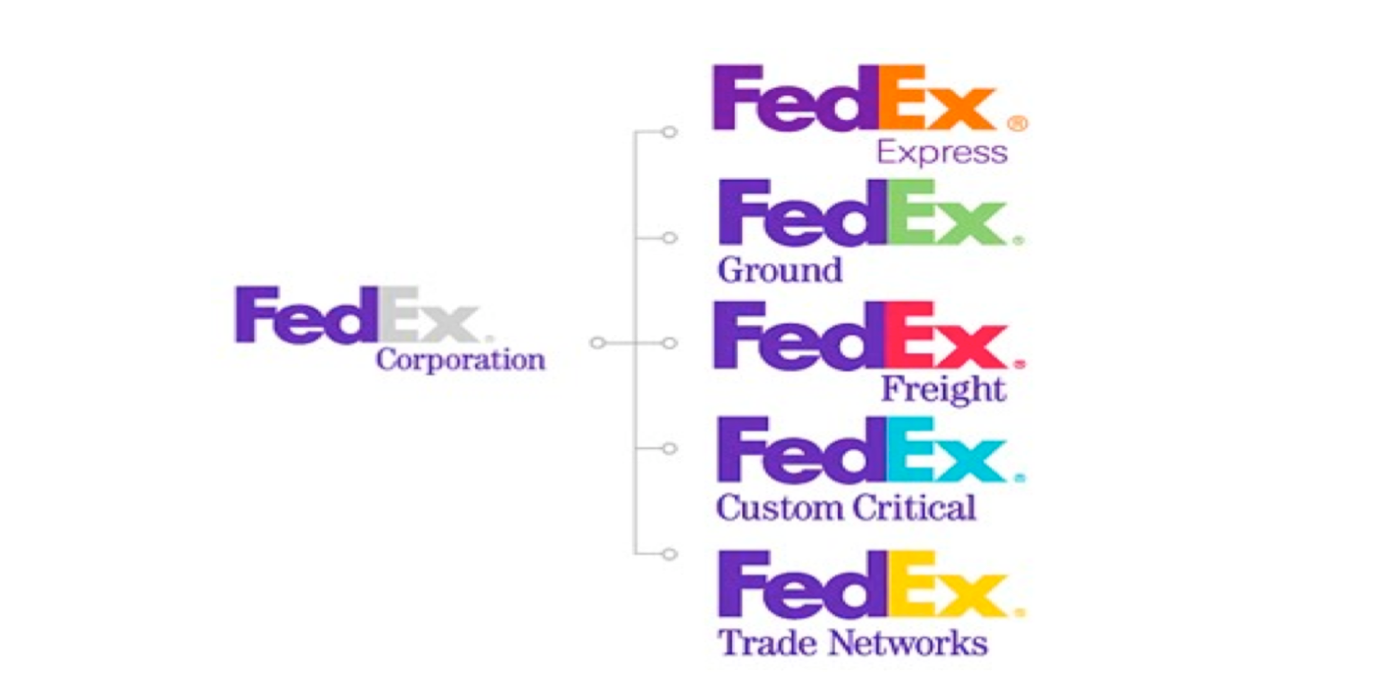 Source: IDeasBIG
In a branded house model, the company has one single umbrella brand with several house brands. Typically, a branded house's brands target a more specific segment of its audience.
Branded house examples: – FedEx — FedEx Express, FedEx Ground, etc.
– Apple — iPhone, Apple Pay, iPad, etc.
– Virgin — Virgin Mobile, Virgin Pulse, Virgin Money, etc.
– Google — Google Docs, Google Sheets, etc.
– Ford — Ford Fleet, Ford Credit, etc.
House of Brands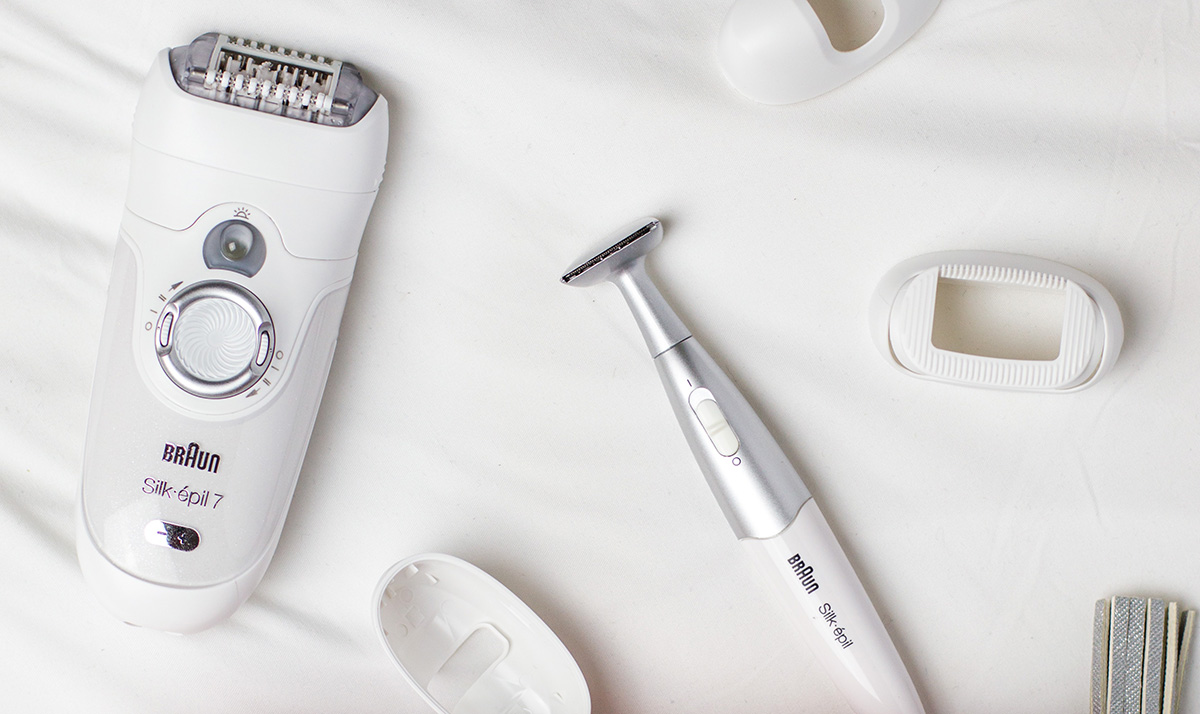 In a "house of brands" structure, the master brand takes a back seat, giving the sub-brands the freedom to shine on their own. Brands under the house of brands model are "rogue" brands, because they can have their own audiences, marketing strategies, and brand identities.
House of brands examples: – Procter & Gamble (master brand of Pampers, Tide, Bounty, and more)
– Yum! Brands (master brand of KFC, Pizza Hut, Taco Bell, and The Habit Burger Grill)
– PepsiCo (master brand of Quaker Oats, Gatorade, Aquafina, and more)
– Oracle (master brand of PeopleSoft, NetSuite, Sun Microsystems, and more)
– Gap (master brand of Old Navy, Athleta, Piperlime, and more)
The Endorsed Brand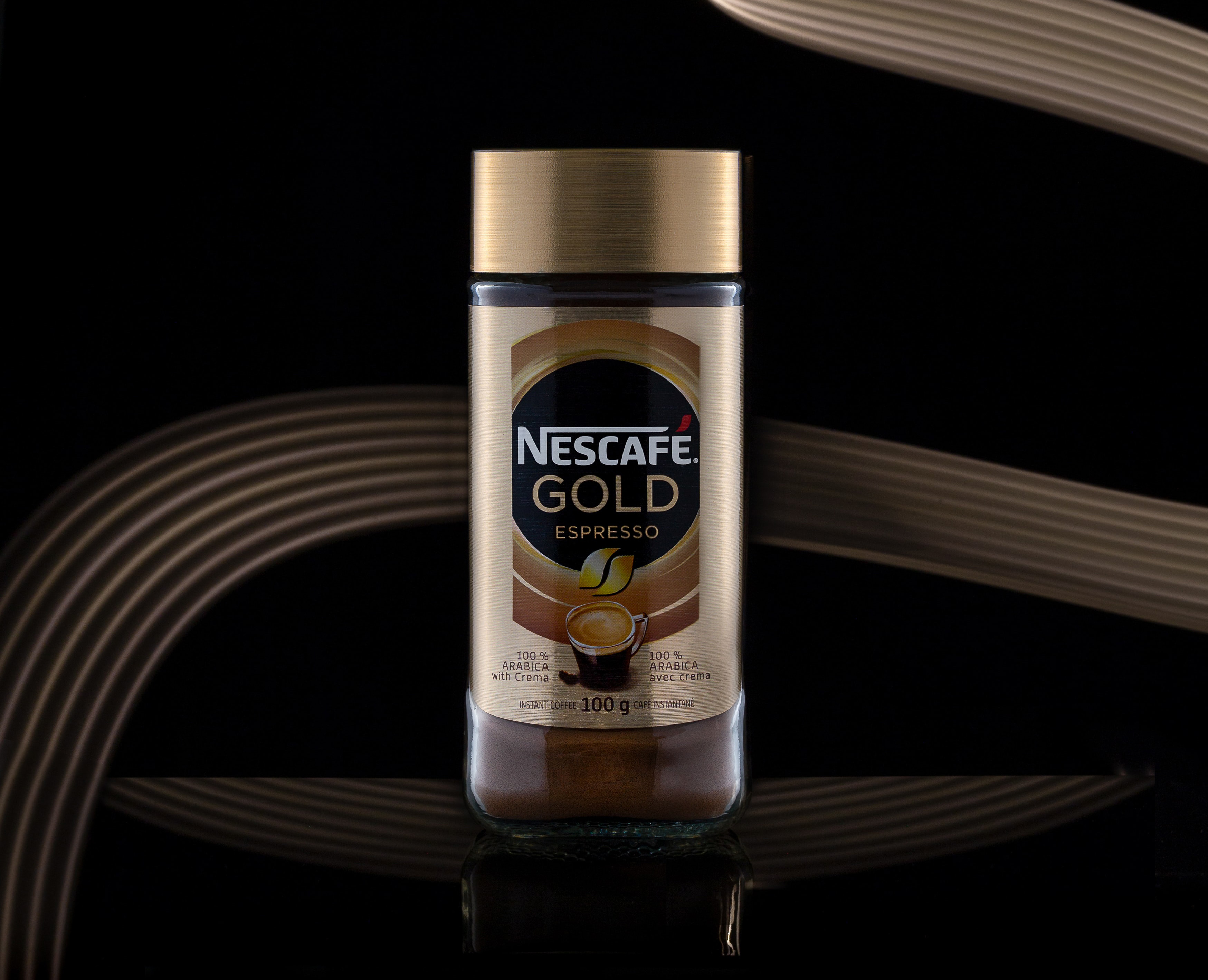 If the house of brands and the branded house are opposites, the endorsed brand falls somewhere in between. Endorsed brands have their own identities, but they are not separate from the master brand.
As is the case with the house of brands structure, endorsed brands are allowed to have their own identities. The only difference is that everybody knows that the master brand is behind it all. Sure, the endorsed brand is also the star of the show and enjoys a presence in the wide market.
Endorsed brand examples: – Nescafe by Nestle
– Sony Playstation
– Polo by Ralph Lauren
– Residence Inn by Marriott
Sub-brand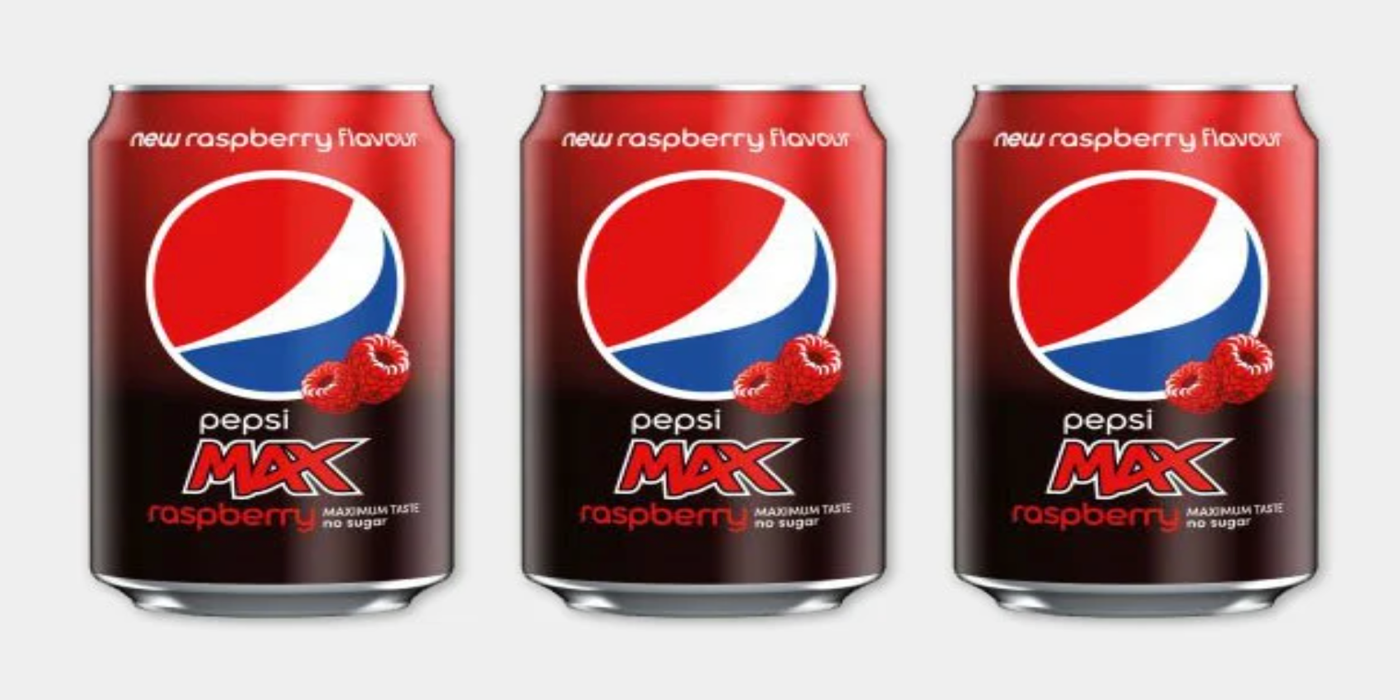 Source: FoodBev Media
Sub-brands are similar to house brands, although — unlike house brands — they don't replicate the master brand's image, and they expand upon the master brand's offerings.
Sub brand examples: – Pepsi Max
– HBO Plus
– Walmart Neighborhood Market
– Amazon Alexa
– Uber Black
Hybrid Brand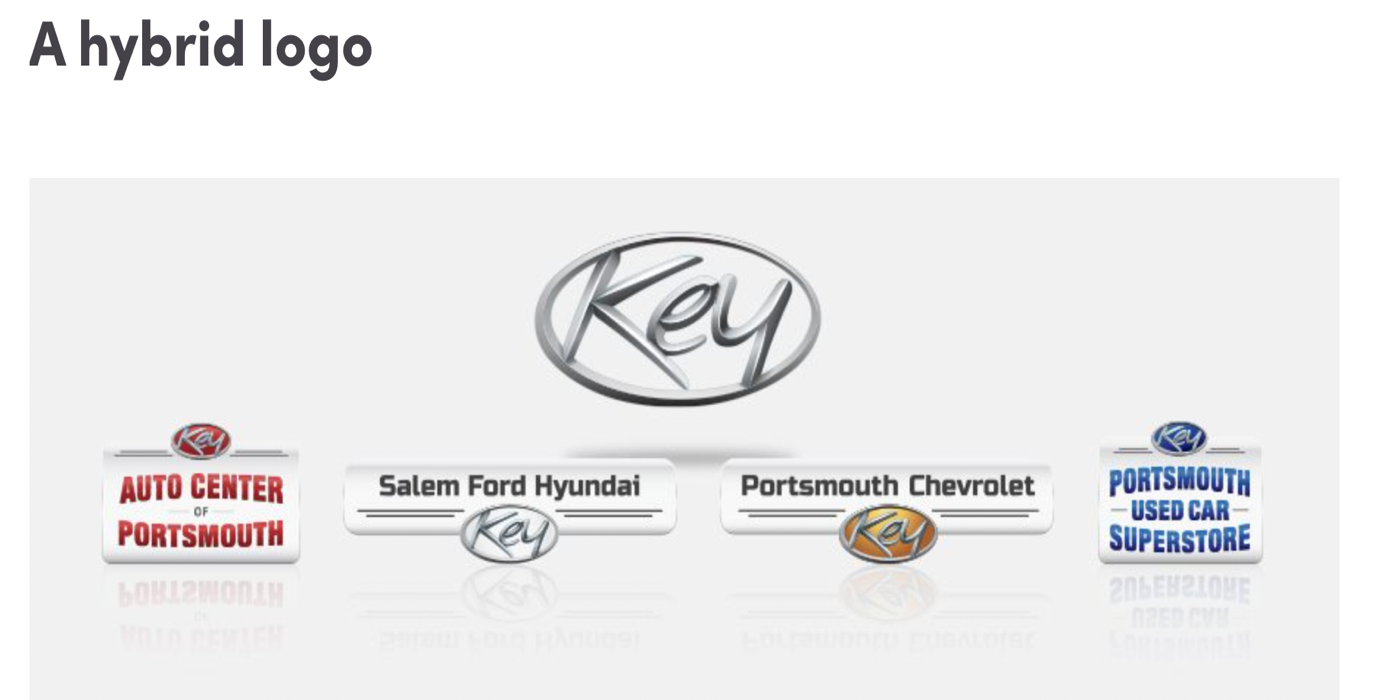 Source: Vital
A hybrid brand combines two or more branding structures and often occurs when companies acquire new brands and want to preserve the integrity of those brands. While the master brand may apply some of its brand architecture, it may preserve acquisitions' fonts, colors, product names, or other branded qualities.
Hybrid brand examples: – Key Auto Group
– ExxonMobil
– Gillette (a Procter & Gamble brand with its own legacy branding)
– Instagram (acquired by Facebook in 2012)
– Waze (acquired by Google in 2013)
Which brand architecture type is best for your brand?
Which brand architecture is the perfect fit for your business? Maybe you already have something in place or maybe you're starting from scratch. Either way, you'll need to assess each distinct key branch of your business.
If you have to make changes, make sure those changes maximize the marketing potential of your offerings, both individually and as a whole.
Determining your current brand architecture
Before you make changes to your brand architecture, review your brand's mission, vision, and values along with your business goals.
Next, take a look at your current product/service mix. As you look at each sub-brand, product, or service, ask yourself the following questions:
How is this brand performing in terms of the master brand's business goals?
How is this brand perceived in the market?
Is that perception aligned with the brand's mission, vision, and core values?
Is this brand clashing with other brands in the company's brand portfolio in terms of positioning in the market?
Once you've answered the above questions, you will have to take a long hard look at your brand portfolio. Be forewarned: this step could involve some tough decisions. You may have to get rid of, sell, or merge branches of your brand to strengthen the architecture you're building.
The overarching strategy of the master brand must take precedence over your brand variants. Don't undermine the goals of the parent brand with the hope that success from a sub-brand will make up for it.
Benefits of a well-defined brand architecture
We've already touched on some of the benefits of having a well-defined brand architecture early on. But to have a better appreciation of what a strong brand architecture does for your business, let's give these benefits a closer look.
1. Clear (and consistent) brand positioning
A well-defined and cohesive brand portfolio helps your customers identify your brands and sub-brands.
2. Reduced marketing expenses
A consistent brand architecture not only clarifies your product offerings for your audience, but it also generates clarity within the organization itself. When it's clear to everyone how each brand contributes to the master brand's overarching goal, marketing teams will clearly see where to allocate their financial resources to get a better return on investment.
3. Platform for growth and expansion
In brand management, the goal is to put each of your brands in a position that targets a specific segment of your audience, so your sub-brands have room to grow.
4. Increased confidence among stakeholders and investors
Your stakeholders and investors will appreciate the clear delineation of your brands, understanding brand properties, and knowing the audiences for each of your brands.
5. More cross-selling opportunities
When your value propositions are crystal clear, the links between your product offerings become clear as well. This, of course, presents many opportunities for cross-selling A well-defined brand architecture means having a diverse range of differentiated products and services that complement each other, which puts you in a good position to leverage the right offering at the right time and within the relevant context.
6. Tell a compelling brand story
Every brand, product offering, or service tells a story. But put them all in a single brand portfolio without thought, and you might be left with a narrative that's confusing for your customers.
What you want to do is combine all these seemingly disparate stories and allow them to tell one overarching story that speaks to your audience on a deeper level. Otherwise, your brand and sub-brands are competing with each other and failing to connect with customers.
7. Build brand equity
Brand equity is the value of your brand, products, and services, as perceived by customers. It begins with awareness of your brand, and it's strengthened when you have consistent messaging and themes across all of your brands on any platforms you use. Your social presence and your customer service can help build brand equity.
8. Maintain brand consistency
With a documented brand architecture, the strategies behind ever-evolving brands more easily remain consisent. Without it, important knowledge or assets may be lost as priorities shift and when key employees move into new positions or onto other companies. Creating a single source of truth for branding ensures your messaging and brand presence will remain consistent over time.
How to Create a Clear Brand Architecture
Research
Branding is all about the customer, so devote some time to understanding who your target audiences are for each brand, how they interact with your brands, and what their expectations are.
For example, imagine Coca-Cola suddenly decided to change its logo and drop its signature red color. Customers could be confused and irritated, unless Coca-Cola took time to explain those changes. Before you implement your strategy, make sure it truly makes sense for your portfolio.
Strategy
You'll need buy-in from your internal team in order to create your brand architecture. Creatives may see the value in this process once they realize how it will help them work more efficiently. Stakeholders will want to know the ROI of creating a brand architecture, and that may take time to measure. Frequent analysis and reporting can help you see the impact of your brand architecture.
Key Factors to Consider in Brand Architecture
Creating brand architecture can be a long process, especially when you have multiple internal stakeholders that need to approve changes. Following are some factors to consider.
Existing equity
Evaluate the strengths and weaknesses of your existing brands. It may be difficult to be objective during this step, and some companies may benefit from inviting focus groups to offer feedback on branding, brand clarity, and brand recognition.
Keep in mind that a sub-brand can "outgrow" the master brand. If that's the case, your sub-brand could be the key to creating equity for all of your brands.
Company culture
Your company culture should influence your branding and vice versa. If your culture is energetic, creative, and fun-loving, then your branding should reflect that.
Employees appreciate being asked for input, and creating your brand architecture presents a perfect opportunity to do that. Hold a brainstorming session, and ask employees to share words they think describe your culture. You'll probably gather some interesting insights, and a better understanding of how your brand is being represented.
Risk tolerance
Every company has its own level of risk tolerance, and that should be a consideration in your branding strategy.
For example, a large international brand that's existed for decades could suffer disastrous consequences if a rebrand isn't well received. A small startup, however, doesn't have enough brand equity to be overly concerned with a branding strategy — if it doesn't work out well the first time, it's easy to rebrand in the early stages of business.
Rebranding costs
Costs, of course, are often a barrier to change. If you have to hire an outside agency to help you develop new logos, content, or slogans, you could quickly incur a lot of expenses (especially during the approval and revision process, which can drag on for months in some cases).
To keep costs down, consider focusing on incremental changes and investing in the changes that will have the most impact first. You may not need to overhaul all of your branding, but one step you can take that will have immediate, positive results is to invest in a platform that helps you organize and manage your digital assets.
The case for using a DAM solution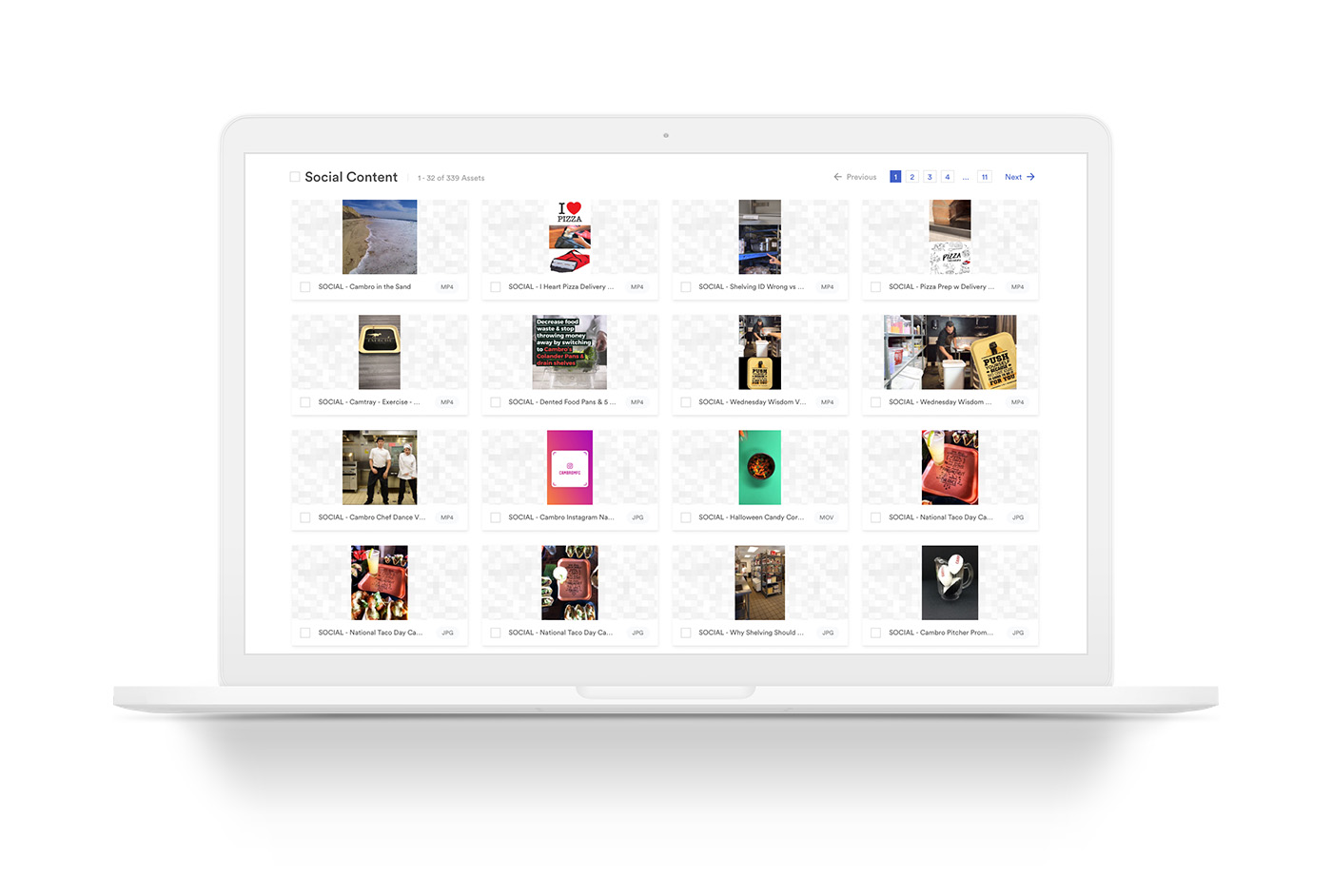 Using a digital asset management (DAM) platform will help you manage deliverables as well as track the evolution of your brands over time. You can restrict access to legacy logos, share pieces only with the people who need to see them, and keep a running record of all feedback.
Brand portal A cloud-based DAM platform with portal functionality lets you set up customizable homepages for storing and organizing assets. Portals help internal teams quickly locate assets, and also come in handy when putting together relevant materials for external stakeholders, agencies, and partners. Each portal can include quick links to other internal or external resources — your project management platform, spreadsheets, content management system, and more.
Review and approvals A DAM platform lets you get actionable, real-time feedback, shortening the approvals process for any task or deliverable. You can choose to let your whole team see and respond to internal feedback or client comments, or you can restrict permissions for certain files and conversations.
Digital rights management DAM software lets you control who sees what — and when. You can set publish and expiration dates that correspond with campaign and license deadlines, to ensure users can access only the assets that are currently available and compliant. Set expiration dates for single assets or collections, and automate alerts for digital assets that are about to expire. You can also automate the viewability of drafts and assets within and outside your DAM platform.
Final Word
Brand architecture helps you work more efficiently, identify opportunities for growth and cross-promotion, and ensures your messaging is consistent as you grow. But before you can take a deep dive into your branding, you have to get organized. A DAM platform can help you do that.
Brandfolder is a cloud-based DAM platform that helps you implement guidelines and version controls, and accelerates the approval process. Find out how Brandfolder can simplify your brand management. Take a closer look.