Crguk-Marketing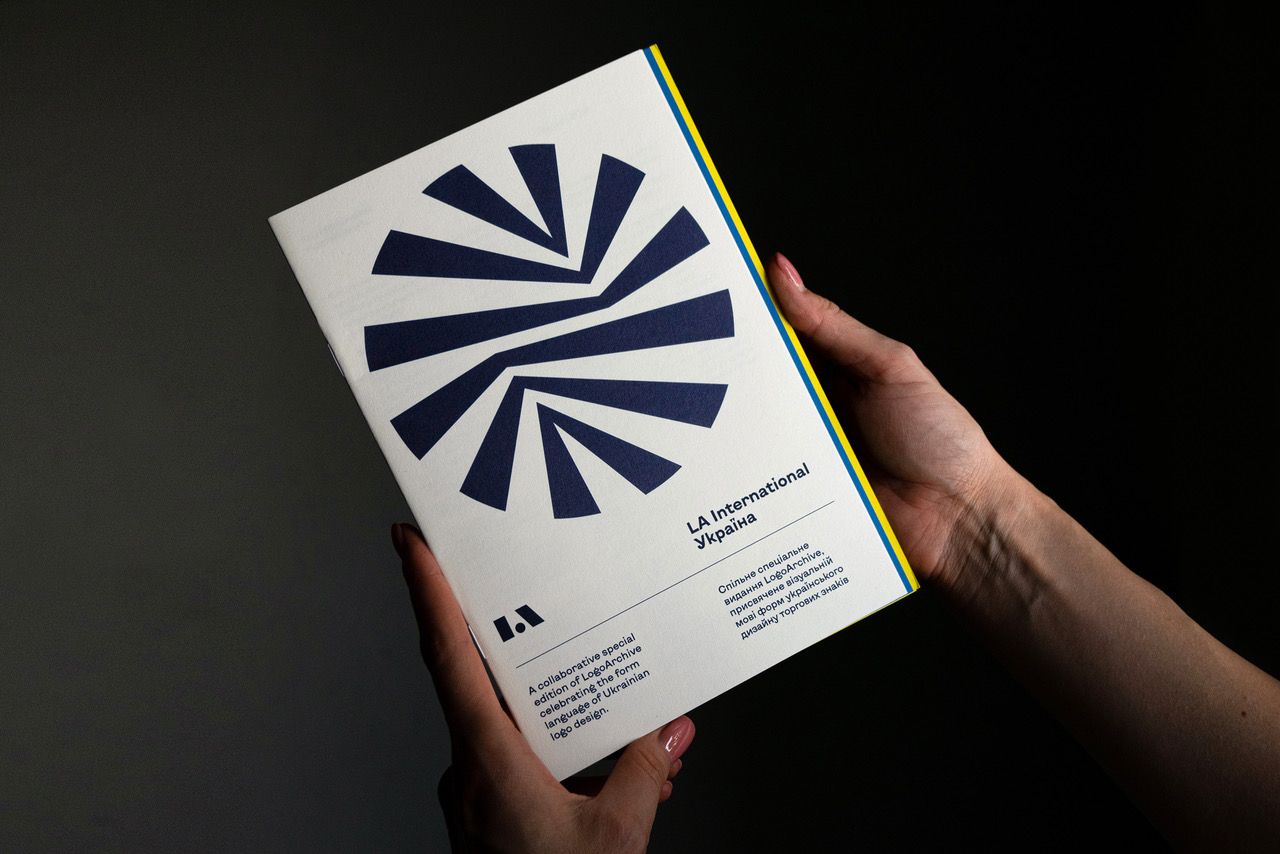 In 2020 LogoArchive started to roll out a research programme, inviting international designers to use the platform to share the works of their countries, with a special interest in those who have been previously under-represented. This included nations in the Middle East, East Asia and Eastern Europe. Since then, the LogoArchive Instagram accounts have continually surprised and delighted. One of which was LogoArchive Ukraine, run by Ukrainian designers Victor Hupalo and Maryan Ivasyk. This has become more than just an account of logos, but a reminder of the importance of documenting and distributing a cultural identity and history when outsiders seek to diminish or subsume it.
Order LogoArchive Ukraine here.
And subscribe to Logo Histories here.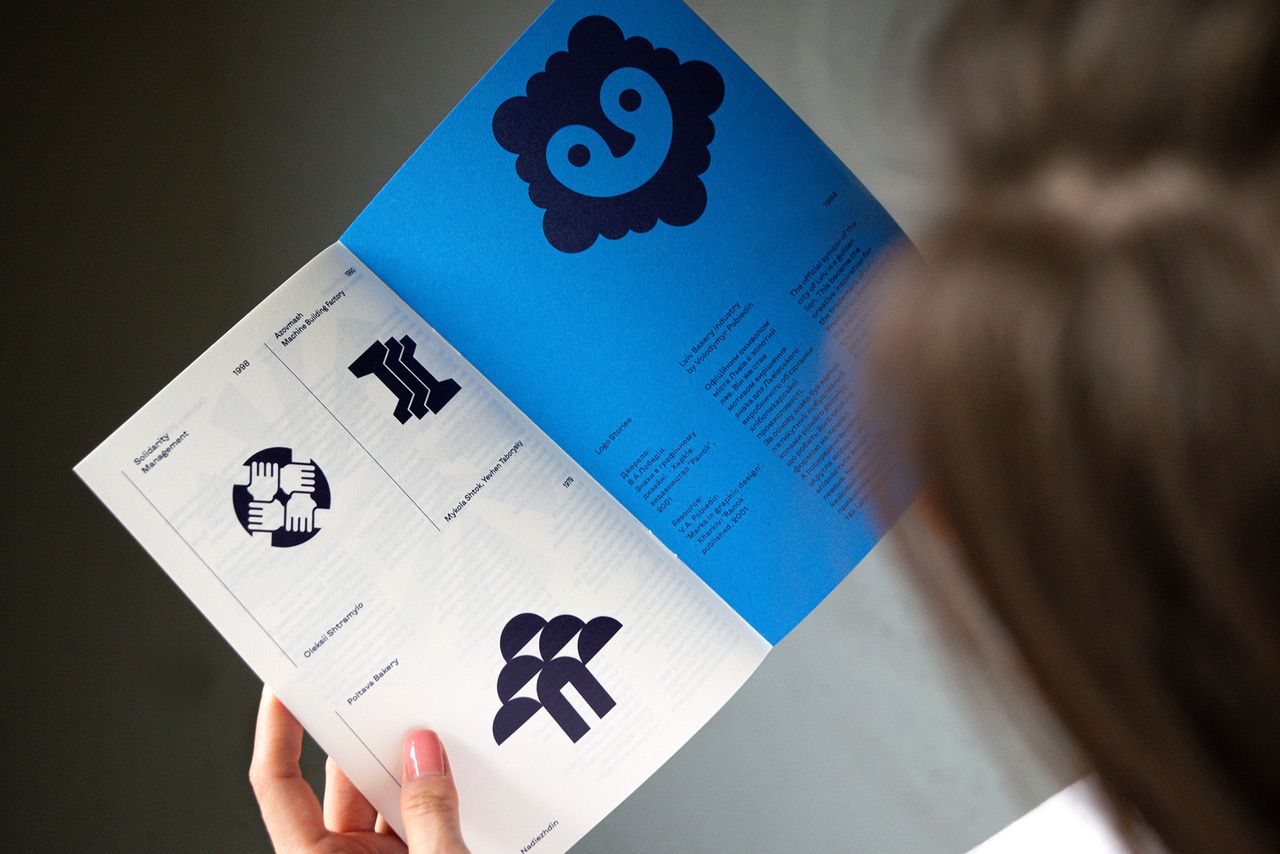 The LogoArchive format, being inspired by political pamphleteering of the past, is light and well-suited to low-cost global distribution and, more importantly, distribution into Ukraine. The intention is to also secure the zine's presence in cultural institutions as part of the wider programme to solidify the Ukrainian identity through publishing.
Ukraine has been experiencing a consolidation of identity over the last 10 years. Ukrainian Vogue, for example, switched from writing in Russian to Ukrainian. Continuing in this spirit is LogoArchive Ukraine, the first of what we hope will be the first of a series of international zines. The format was handed over to Vitor and Maryan. They selected the logos from their extensive body of research, commissioned an editorial piece on the history of Ukrainian logos in both English and Ukrainian, and selected the materials and print finishes. They were keen to avoid flag waving and, instead, opted for a series of short pages, creating a striped vertical design detail, hinting visually at the theme and interior.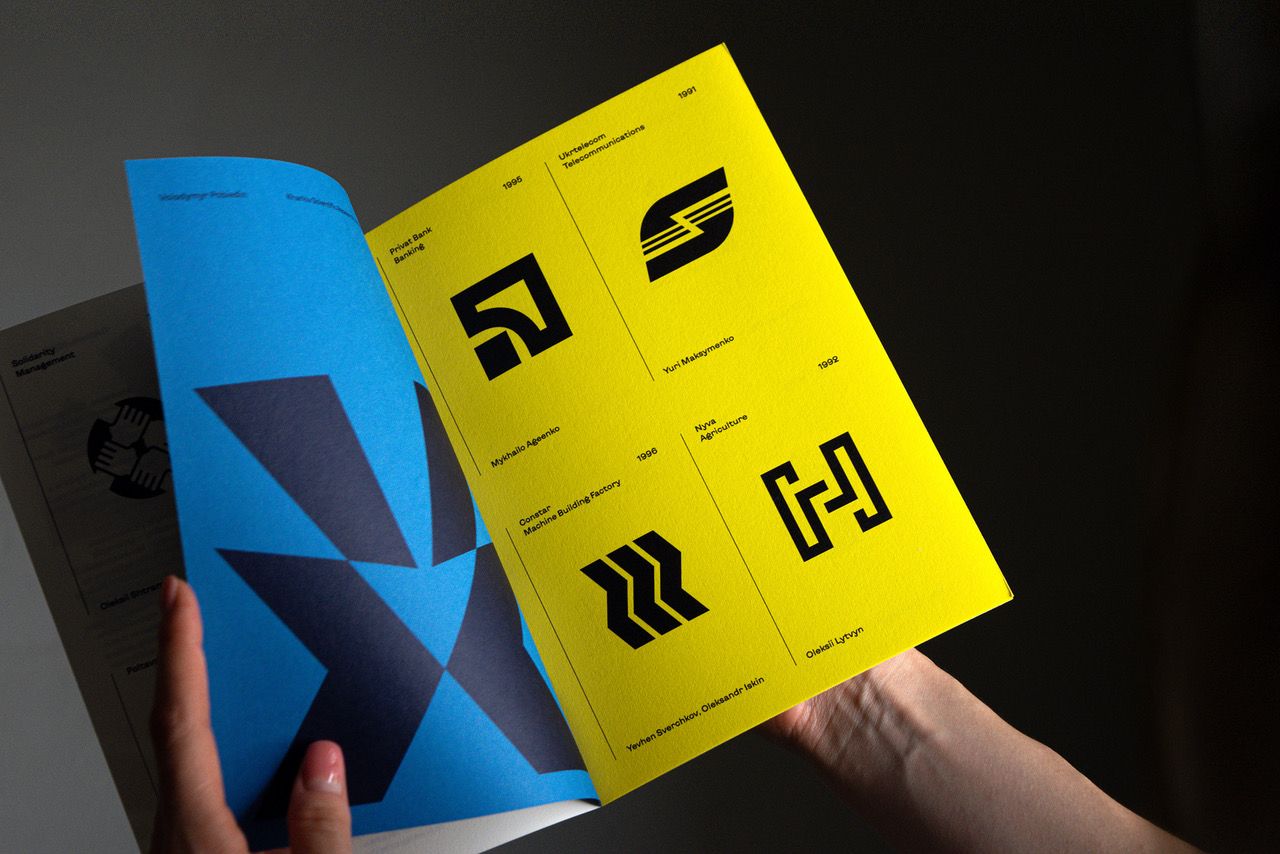 This limited edition issue of 300 copies has been possible thanks to the kind donations of WithPrint who offered their services and G.F Smith who kindly supplied paper. With their generous support, all proceeds from the sale of this zine will go to United 24, aiding the rebuilding of infrastructure and humanitarian aid. Donations will not go towards buying weapons.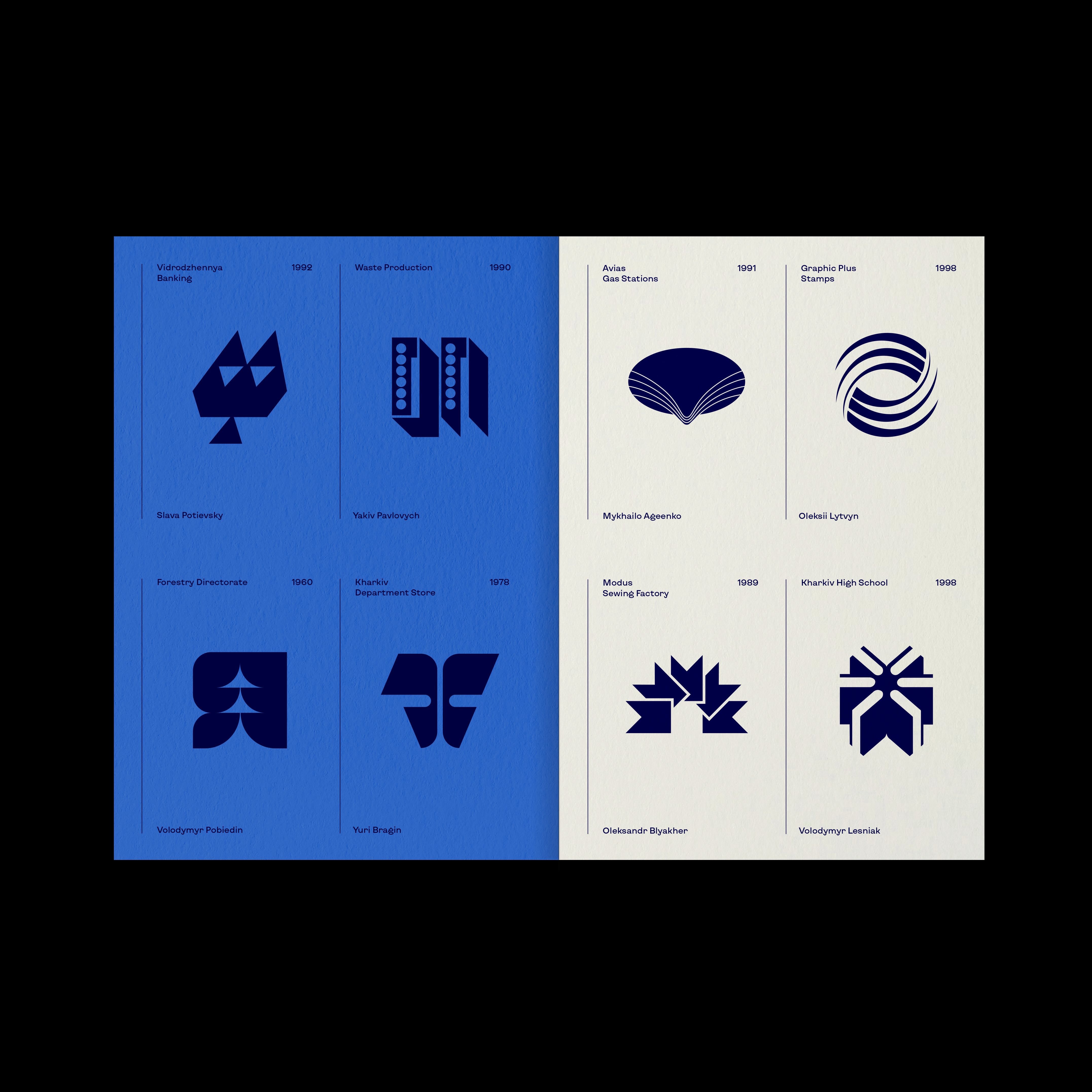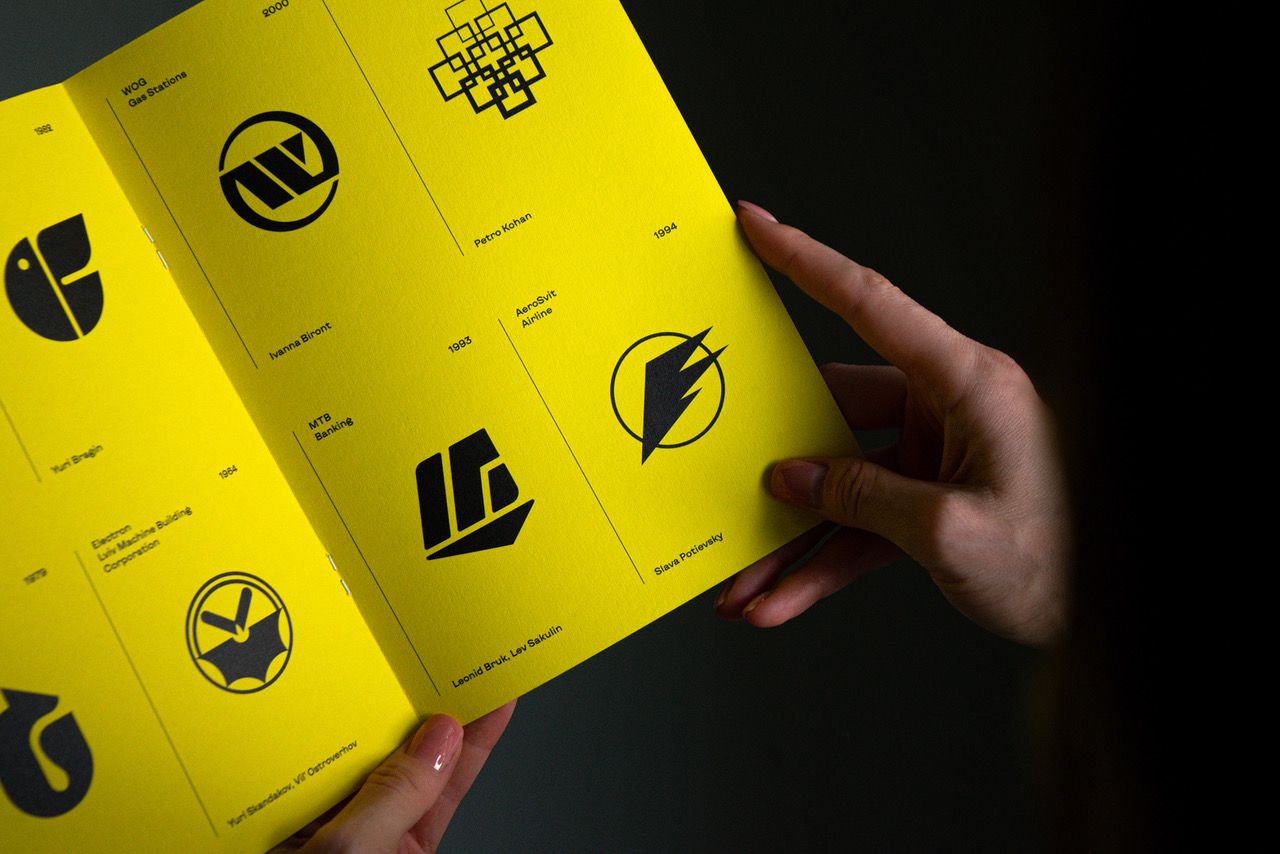 LogoArchive Ukraine features texts in Ukrainian and English and tells the history of the country's trademarks. It is composed of 31 logos designed between 1960 and 2000. These are printed with a blue across three Colorplan papers, Natural, Adriatic and Factory Yellow. The zine features a short cover that reveals the colourful pages within. These pages have been bound with white staples.
LogoArchive International: Ukraine was designed by Maryan Ivasyk and Victor Hupalo who share their research via the LogoArchive Ukraine Instagram account @logoarchive.ua. Support Ukraine and their research by picking up a copy of this latest issue at logoarchive.shop.
Order LogoArchive Ukraine here.
And subscribe to Logo Histories here.